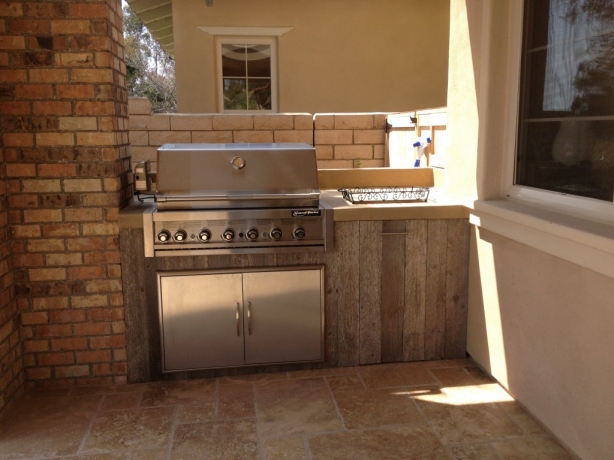 Do you have a home with one of those covered patio areas that seems to small to be useful for anything? How about using it as your outdoor kitchen?
Today's sneak peak is a newly completed project we did in Santa Luz. The developer-built house had a covered patio off of the kitchen, but it was too small to be a useful outdoor dining room, so for years it had just been a wasted space, a pass-through to the garden. But it was just the perfect size to be an outdoor kitchen! We split the kitchen in two: one side became the grill station, and the other side was perfectly sized for a bar. There is plenty of storage but it almost vanishes behind custom cabinet doors that look like they are part of the siding.
The client wanted a relaxed Mediterranean look with a hint of something modern, so we used concrete counters and barnwood siding, both materials that are very rustic, but also very now.
Thank you, Dave DeBruin of Blue Pacific Landscape, for your excellent craftsmanship!