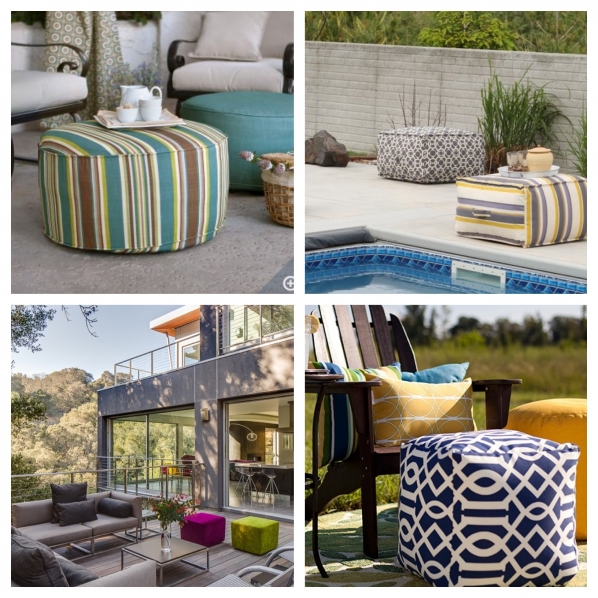 I'm newly obsessed with outdoor poufs. They are so multi-purposse: ottomans, side tables, casual seating, or a poolside perch, all rolled into one. And they are a wonderfully fun way to add color and pattern to your outdoor space. They come in a lot of very trendy patterns, including some fun geometric ones like lattices, stripes, and chevrons. They usually go for between $100 and $300 a piece, and here is a few places to track down one for your very own: Dash and Albert (who also make fabulous outdoor rugs), Vielle and Frances, and Hayneedle (where the round ones in the first photo are only $89 each!).
They are so much easier to store than chairs, so they'd be a great solution when you were planning on a backyard party and needed some extra seating in a hurry.
Full disclosure: while I love the poufs in the upper right photo, and I love the combo of grey and yellow, Sage Outdoor Designs does not approve of ugly vinyl liner swimming pools like the one shown. I'm sorry, but I just can't. If you absolutely have to have a vinyl liner pool, there are better looking options out there.