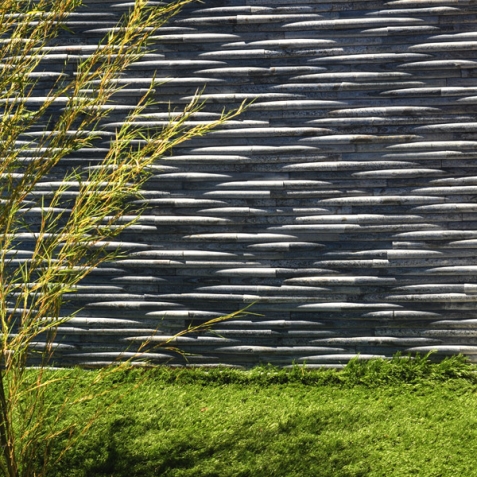 How can you not love this wall?
I am always looking for great new textures to make vertical surfaces more interesting, which is why I really love this weaving stone cladding from Island Stone.  By using wedge shaped veneer pieces they have created a cladding that really brings life to an ordinarily flat surface.  It really seems to move in and out and change in front of your eyes.  It's just one of those materials that you can't help but want to touch.
Can't wait to use it in a water feature.