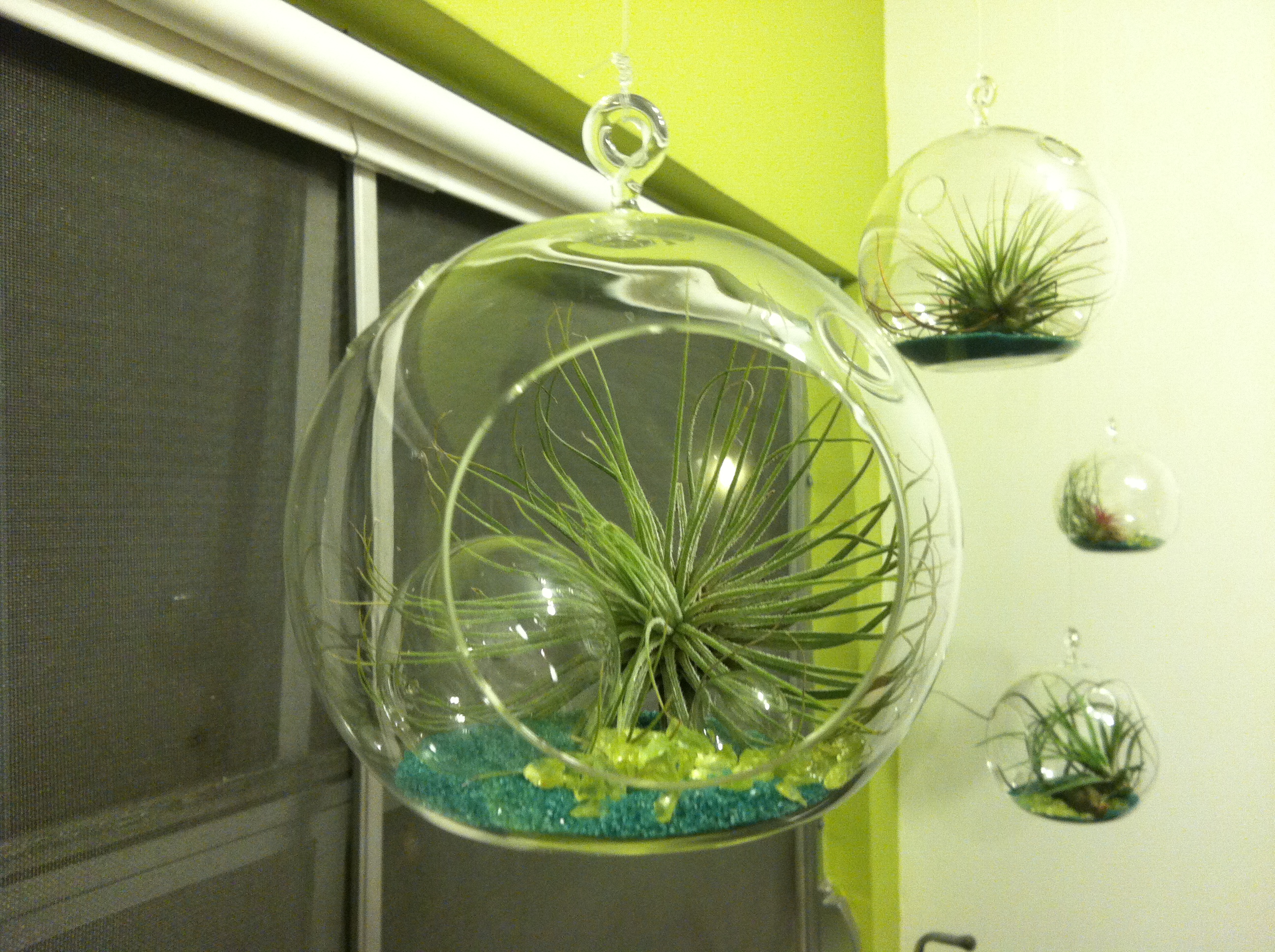 Yes, I know these are trendy, and I usually try not to jump on the bandwagon with everyone else, but this time I just couldn't help it! I love the terrarium trend!
I am not exactly sure if this is giving credit where it is due, but I first saw them on Flora Grub's blog, and I have been wanting one (or, um, five actually) ever since. When one of my favorite local stores, Pigment, set up a DIY terrarium station, I was hooked.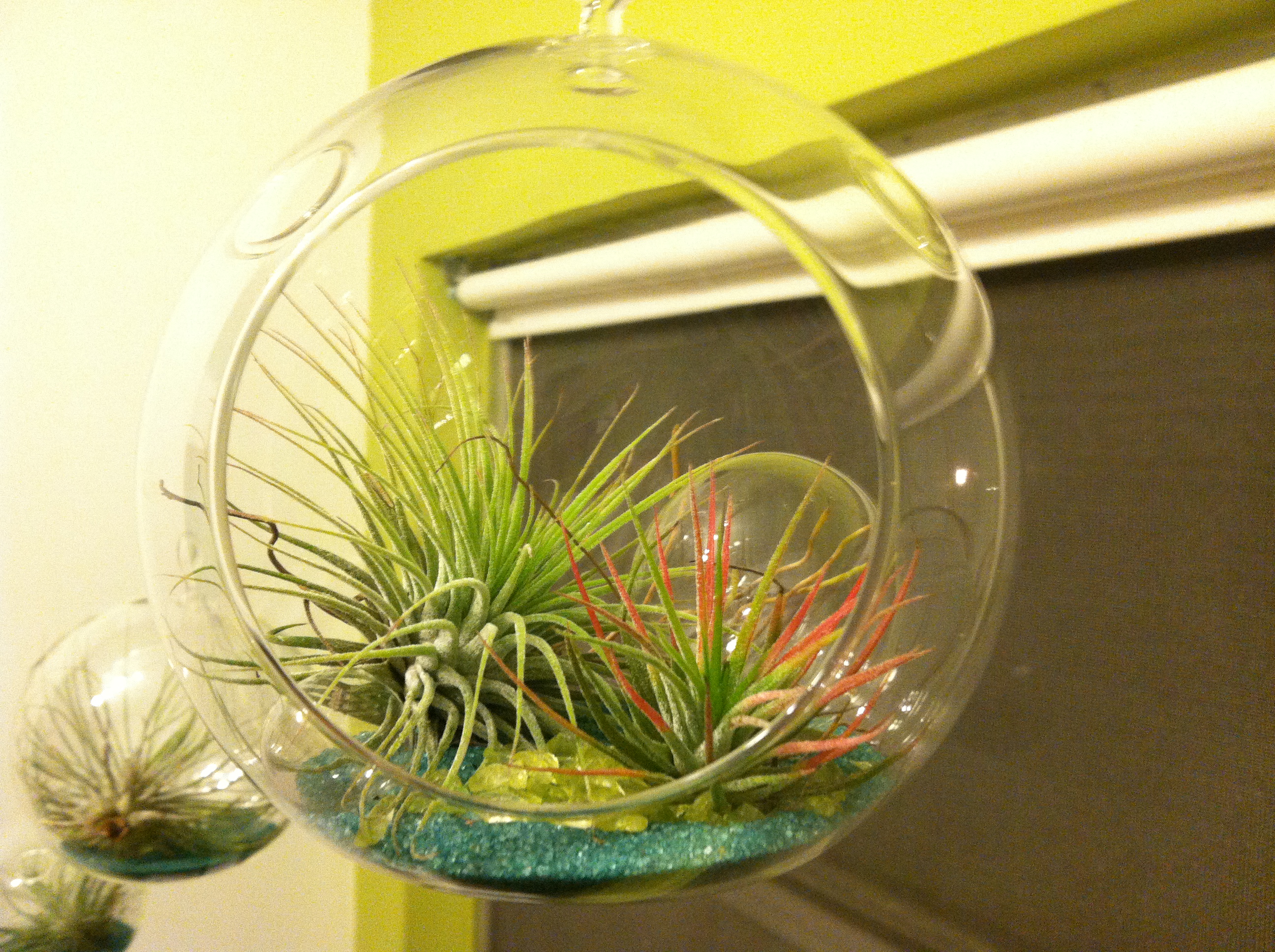 These little lovelies are now happily hanging in my office, where I have to say, they do in fact brighten my day. My office is all decked out in teal, lime green, and burnt orange- don't you think that they just fit in like they were made for the place (which, well, they were)? They are planted with a bunch of different types of Tillandsia (some people call them "Air Plants" because they are epiphytes and don't need any soil, just the occasional misting).
Now that I have five, I keep finding myself wishing I had even more of them. Check out the web shop on Flora Grub's site for all of the other terrarium options- I especially like the cube aeriums and wall bubbles. I think I feel an addiction forming…