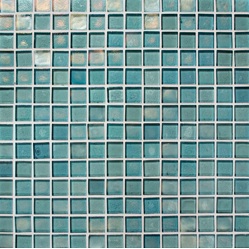 I am very excited to get a chance to teach a course through the Genesis 3 program this March (the 7th and 8th) at the Carecraft Annual meeting in NYC. Yep, right on Time Square. It will be co-taught with Feras Irikat, product designer for Oceanside Glasstile.
If you haven't come across Feras' work yet, you need to! Oceanside Glass has an absolute top quality collection, and now with their new Mandala line, a whole new look to explore. Also, they are working on their Blue line, a line of recycled glass mosaics. They have a high percentage of post-consumer recycled glass sourced from within the US: excellent if you are working on a LEED project. My favorite color is Oasis, of course. You know how I love teal.
So, back to the course! Design 311: Applied Materials and Finish Details, will focus on design detail and materials specification for swimming pools, water features, and the surrounding landscape. We will discuss how to better integrate the pool vessel with its surroundings and create a cohesive design aesthetic.
If you are an APLD member, this course would be a really great one for you to consider as a first step towards working with the Genesis 3 group. Knowing more about selecting/specifying hardscape materials will be valuable  on all of your projects. Feras is a genius when it comes to color, and he'll be sharing some of his insights, so this is not a class to be missed!